Cut through the chaos of High School to College Journey
The most comprehensive, structured & simplified workshop on journey from high school G9 to undergraduate college
Receive actionable insights to navigate high school & college planning.
Go from noise to clarity.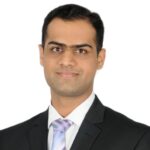 MENTORED BY
Rishikesh Agashe
Certified by IEU Global Academy for Counselors
Over seven years in higher education, worked with 40+ top international schools.
Partnered with 25+ schools, aiding 3000 families in high school and test strategies.
Assisted over 200 families with application strategies and high school planning.
Saturday


September 30, 2023
UniPrepper Cohort of 2023
Here's what you will learn in the workshop
Session 1 - High School Counselling
High school planning and goal setting

Phases of High school and career exploration

Curriculum exploration between IGCSE/CBSE/ICSE/IBDP

Emphasis on the shift from following instructions to proactive decision-making.
Session 2 - Academic Discipline
Introduction to Academic Disciplines

Overview of UG/PG Academic Disciplines.

Dive into curriculum and subject selection.

Balancing skills and knowledge
Session 3 - College Counselling
College planning and goal setting

Exploring UG options available and how to shortlist the best fit

Standardised testing and approaches

Summer Programs, its relevance and need
Session 4 - College Strategy
Application timeline and planning

Introduction to Minor, Major, Dual Degree, Integrated program and other terminologies

Scholarship and Financial Aid

Research, Internship and Job Shadowing
This workshop is for you if you are a
Seeking structured college roadmap
Confused with too many suggestions & inputs
Wanting a stress free approach
Wishing to study at best colleges of their preference
Seeking high school-to-college guidance framework
Overwhelmed with college bound information
Who don't have credible source of information
Interested in scholarship/financial aid information
What is High School Counselling?
This involves comprehensive guidance to help students navigate the critical and often challenging phase of high school. It includes academic advice, career guidance, and personal development, ensuring students are well-prepared for the next stage of their educational journey.

What is College Admission Guidance?
This provides structured strategies and insights to navigate the complex college application process. It includes understanding current trends, identifying suitable colleges, preparing compelling applications, and managing deadlines, ultimately aiming for a successful college admission outcome.
Why should you do Counselling?
Navigating High School Challenges
Comprehensive guidance to systematically navigate the critical teenage phase.
Current college application trends
Understand current trends and processes in college applications.
Guiding Towards Adulthood
Understand the process of assisting students towards adulthood and independence.
Structured High School Transition
Identify a practical approach for successful high school entry and exit.
Career/Course Choice Dilemma
Empowering teenagers to make informed career/course choices.

Encourage students to confidently commit to their choices, reducing second-guessing after decisions are made.

Avoiding Student Burnouts
Prevent common pitfalls of overcommitment leading to student burnouts.
Choosing the Right Curriculum
Guidance on selecting the most suitable curriculum to align with future goals and informed decision-making.
What our happy students are saying
"Given the IB and COVID related stresses that my son was going through, our decision to take Uniprepper services seemed just right in retrospect. It helped us to give our son the space needed to steer his college application process independently. Uniprepper understood our child 's requirements and provided stress free assistance to enable him stay on track during the entire process. Their regular interactions with my husband and I helped in getting the right perspective of things. Their services are much valued by us. We wish very best to the Team Uniprepper"
Student : Arya B
School : Greenwood High - IB
Universities Accepted:
Worcester Polytechnic Institute
Ohio State University
Arizona State University
Penn State

"Coming from the CBSE system I found US Application process to be difficult. The process was holistic and evaluation was done on all multiple parameters with grades being just one of them. I had participated in multiple extra-curricular activities but was unsure of how to present this in the application process. Couple with this, we decided quite late to apply to the US and I had only 3 months to the prepare. That is where Uniprepper stepped in, the initial meetings were designed to review the application process, strategize the universities to apply to and ensure we are ready in time. The counselors at Uniprepper helped me structure the response allowing me the time to focus on my core achievements. The process was immersive with constant feedback. When new essays were required they provided me with brainstorming and guidance. The experienced counselors helped me handle the tight but comprehensive response in a effective manner leading to 4 admits in leading universities. I decided to go to Ohio State University"
Student : Aniruddh B
School : Delhi Public School Bangalore (South)
Universities Accepted:
University of California at Irvine
Ohio State University
Virginia Tech
Penn State
"When our son, who was in the Maths and Science stream in his senior secondary, came up to us and told that he wanted to pursue Economics in his undergraduate studies and that too as a Liberal arts couse we were unsure of the opportunities and didn't know how to take that forward. That is when we started looking for college admission counseling and our engagement with Uniprepper started. It started with a test for skill mapping and assessment, in which economics was shown as one of his strongest option. That coupled with subsequent sessions with the counselors put off all our doubts and fear. The team explained us all the available options and briefed on the multiple parameters considered by different universities. They sat with us for narrowing down the list of universities abroad and new age Indian universities, as per our need. The counselors were very supportive and guided him in each and every step of the application process. The efforts translated into offers from almost all the universities that he had applied. The team guided us decide on the university as well, and now he is pursuing his dream course in University of Toronto"
Student : Praneel Aparajeet L
School : Delhi Public School Bangalore
Colleges Accepted :

| | | |
| --- | --- | --- |
| University of Toronto | University of British Columbia | University of Waterloo |
| York University | University of Manchester | University of Nottingham |
| University of Exeter | King's college London | KREA University |
| Ashoka University | Ashoka University | |
How does the workshop work?
Step 1- Knowledge Acquisition Workshop
Begin your journey with our comprehensive workshop. This step involves systematic knowledge transfer, providing you with the necessary tools and understanding to navigate the college admission process.

Step 2- Career Inclination
Depending on your needs, you'll undertake a psychometric test. This assists in pinpointing your strengths, preferences, and potential, directing your college choices and career inclinations.
Step 3- Personalized Guidance Sessions
Benefit from five free one-on-one sessions. These personalized interactions provide an opportunity to address your unique concerns and questions, ensuring a tailored approach to your college admission journey.

Step 4- Crafting Your College Admission Strategy
Armed with knowledge, insights, and personalized guidance, you'll prepare your own college admission strategy. This step empowers you to take control of your future, laying out a clear path towards your college goals.
By the end of the program you'll have a clear roadmap on how to:

Foster independence and personality development, shaping a well-rounded adult

Student crafted and student led roadmap from high school to college

Motivation to pursue an area of interest with a plan

Plan for college with action points

How to say NO to unnecessary influx of information
Over 1000 students have already benefited from our high school workshop. Don't miss out, apply now!
Please note: We meticulously review every application to curate each workshop cohort. Ensure you provide detailed and accurate information in the form, helping us understand you better and tailor the workshop to your needs.
Rs. 9,999 + GST (for one student + one parent)
Rs. 12,000 + GST ( Student + Both Parents)
What you'll get in addition to the workshop
5 hours of 1:1 personalised college counselling sessions

1 Psychometric assessment & consultation
College planning tools and checklist
Premium access to Uniprepper community
A comprehensive resource links to execute goals
Fill the Google form with participant details
Attend the workshop and get started
Our team will get in touch with you 
| Activity | Timings | Coverage | Topic |
| --- | --- | --- | --- |
| Registration | 08:30 am to 09:00 am | 30 minutes | Registration Formality |
| Session 1 | 09:00 am to 11:00 am | 120 minutes | High schoolCounselling |
| Break | 11:00 am to 11:15 am | 15 minutes | SNACK |
| Session 2 | 11:15 am to 01:15 pm | 120 minutes | Academic Disciplines |
| Break | 01:15 pm to 02:00 pm | 45 minutes | LUNCH |
| Session 3 | 02:00 pm to 04:00 pm | 120 minutes | Psychological Counselling |
| Break | 04:00 pm to 04:15 pm | 15 minutes | SNACK |
| Session 4 | 04:15 pm to 6:15pm | 120 minutes | College Planning |